Just a few years ago I remember getting the phone call just as fresh in my mind as if it was yesterday. Brian said, your mom is in the hospital and it's not looking good. I thought to myself, she's going to be fine. Less than an hour later, Brian called back to say sorry my mom had passed away due to a blood clot in her lungs. I was totally devastated. How could this happen? She was so active, and appeared to be so young and healthy. Then I had to tell my kids that their beloved nana had died.
We didn't even get a chance to say goodbye.
My mom loved angels and fairies and would often gift me little statues. That's why I paint a lot of angels right now, to honour my mom and to help me heal.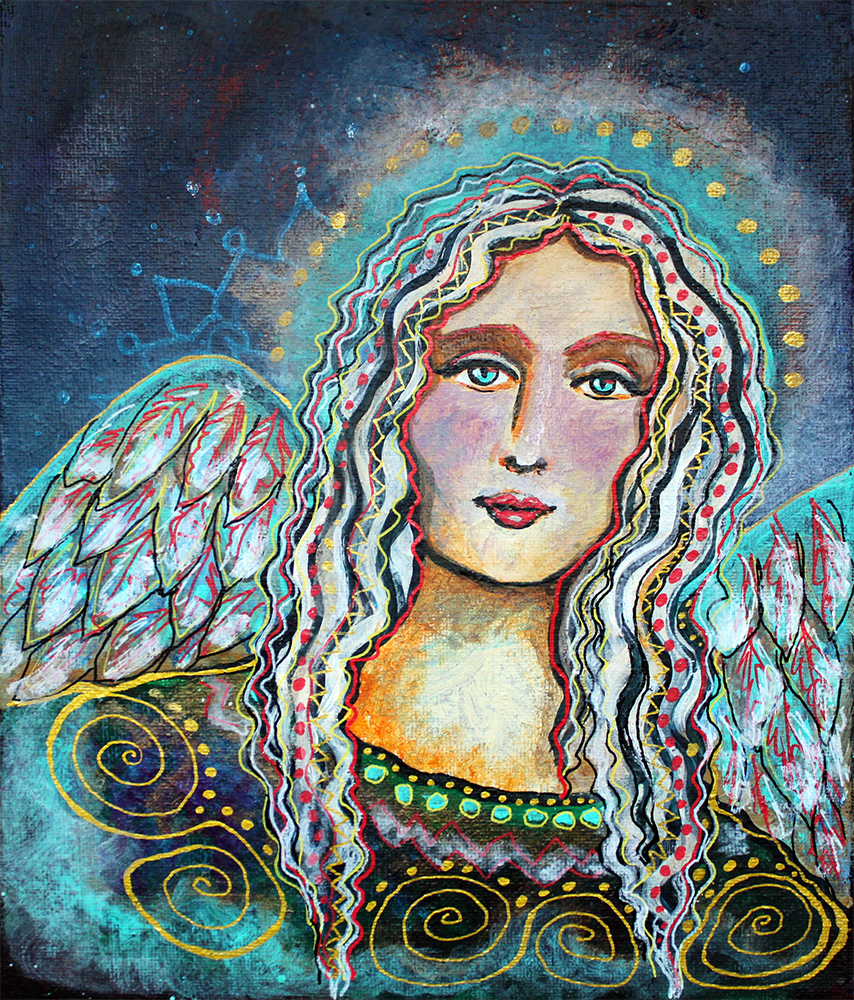 As a Creative Experience Guide my mission is to ignite your creative spark. I can show you how to start your own personal sacred painting practice, even if you think you're not an artist.
Through meditations and creative drawing and painting exercises I will help you connect with your inner artist so you can live at a higher vibration bringing your life into balance and healing and rediscovering that joy and magic in the art that is your life.
Sign up for my free gift below. A 3 part video workshop where you will be painting the Sacred Tree of Life with acrylic paints on canvas using The heARTsake Painting Method. (No previous painting experience required.)